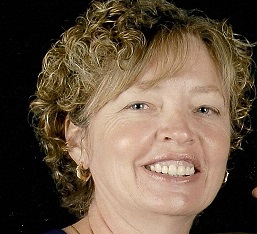 Karen Crisp
Instructor
Psychology
Email
Office Address
207 South Hall
Mansfield University Campus
Educational Background
B.S. Mansfield University, 1981
M.A. Mansfield University, 1983
About Me
I began my education in the field of child and family studies within the Home Economics Department at Mansfield University. I began to take more psychology courses and realized this was the area of study that most interested me. I received a fellowship from the National Institute of Mental Health which allowed me to earn my Masters in Clinical/ Community Psychology. I taught my first psychology class (Helping Skills) at Mansfield University in 1985 and continued to teach on a part time basis while working in the clinical field. In 2010 I became a full time faculty member at Mansfield University.
I bring decades of experience in clinical settings to the classroom. My first position after graduate school was at a drug and alcohol rehabilitation center. This was followed by several years of being a mental health generalist in community-based outpatient settings. During this time I began to see more and more children and youth for play therapy, social skills groups, and individual counseling. I also had the opportunity to gain family therapy skills using the live supervision model. I led a children and youth treatment team of psychologists, social workers, and family therapists.
I would have happily stayed at that job but I was actively recruited to take a new position as the clinical supervisor for an inpatient diagnostic program for children and youth. The youth were court ordered to the program for 45-day evaluations. I was able to hone my psychological testing skills under the supervision of a top neuropsychologist. During my 19 years at this program I was certified as an expert witness in over 35 county courts and was involved in some very high profile cases. Unfortunately that program closed in 2010 due to funding difficulties within the state system. But fortunately for me my part time position at MU became full time.
I used the skills and knowledge I gained from those many years working with youth to develop the Counseling of Youth course (PSY 3307) for MU. This has become a great source of pride for me as I hear from students how much this course benefits them when they start working in the field. I have developed a second course to reflect my interest in treating children and youth. This course will cover the diagnosis and treatment of childhood psychological disorders.
Expertise
Counseling
Assessment & Diagnosis
Children & Youth
Office Hours
Spring 2017 Monday-11:30-1:00, Tuesday 10:00-11:30, Wednesday 11:30-1:00 and 2:30-3:30, Thursday 10:00-11:30, Friday 11:30-1:00. Other times available by appointment.