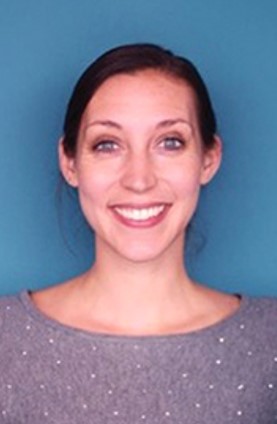 Dr. Kristen Long
Associate Professor
Biology
Email
Office Address
166 Grant Science
Mansfield University Campus
Educational Background
B.S.—Millersville University (Major: Biology; Minor: Chemistry)
Ph.D.—Drexel University College of Medicine (Microbiology and Immunology)
Postdoctoral Opportunities in Research and Teaching (Penn-PORT) Fellow—University of Pennsylvania
About Me
Research Interest: Tumor Fibrosis
My research interest focuses on understanding the biology of the fibrotic tumor stroma in pancreatic cancer. Pancreatic cancer is a rapidly progressing, incurable disease that has demonstrated unusual resistance to standard therapies including chemotherapy, immunotherapy and radiation. The current understanding is that the dense tumor stroma fosters tumor cell growth and survival by creating an immunosuppressive microenvironment, and it protects tumor cells by acting as barrier to therapeutic drug delivery. Understanding the relationship between the fibrotic tumor stroma, tumor cell growth, and the inhibition of drug delivery is essential for the development of novel treatment therapies. Specifically, my research is dedicated to investigating the use of immunotherapy to facilitate the degradation of key components of the tumor stroma. My goal is determine which tumor stroma proteins contribute to this therapeutic barrier and to develop therapies that specifically degrade those proteins, allowing for more effective therapeutic delivery. My interest in the fibrotic tumor stroma stems from my graduate work on the pathogenesis of skin fibrosis, and I am continuing my work on fibrosis as an investigator at Mansfield University.
Partnerships and Affiliations
Advisory Board Member for the American Cancer Society (NEPA)
Creative, Community, Professional and Scholarly Activities
Research Publications, peer reviewed:
Stone, M.L., J. Lee, V.M.Herrera, K. Graham, J.W. Lee, A. Huffman, H. Coho, E. Tooker, M.I. Myers, M. Giannone, Y. Li, T.H. Buckingham, K.B. Long, and G.L. Beatty. 2021. "TNF blockade uncouples toxicity from antitumor efficacy induced with CD40 chemoimmunotherapy." JCI Insight. Jun 8;146314. doi: 10.1172/jci.insight.146314.
Long, K.B., G.M. Tooker, E.L. Tooker, S.L. Luque, J. Lee, X. Pan, and G.L. Beatty. 2017. "IL-6 receptor blockade enhances chemotherapy efficacy in pancreatic ductal adenocarcinoma." Mol Cancer Ther. Sep;16(9):1898-1908. doi: 10.1158/1535-7163.MCT-16-0899.
Long, K.B.†, W.L. Gladney†, G.M. Tooker, K. Graham, J.A. Fraietta, and G.L. Beatty. 2016. "IFN-γ and CCL2 cooperate to redirect tumor-infiltrating monocytes to degrade fibrosis and enhance chemotherapy efficacy in pancreatic carcinoma." Cancer Discovery. April; 6:400-413. †These authors contributed equally to this work.
Sargent, J., Z. Li, A. Aliprantis, M. Greenblatt, R. Lemaire, M. Wu, J. Wei, J. Taroni, A. Harris, K.B. Long, C. Burgwin, C.M. Artlett, E.P. Blankenhorn, R. Lafyatis, J. Varga, S. Clark, and M. Whitfield. 2016. "Interspecies Comparative Genomics Identifies Optimal Mouse Models of Scleroderma." Arthritis Rheumatol. Mar 4. doi: 10.1002/art.39658.
Beatty, G.L., R. Winograd, R.A. Evans, K.B. Long, S.L. Luque, J.W. Lee, C. Clendenin, W.L. Gladney, D.M. Knoblock, P.D. Guirnalda, and R.H. Vonderheide. 2015. "Productive T cell immunity against pancreatic carcinoma in mice is regulated by Ly6Clow F4/80+ extratumoral macrophages." Gastroenterology. Jul;149(1):201-10.
Long, K.B., Z. Li, C.M. Burgwin, S.G. Choe, V. Martyanov, S. Sassi-Gaha, J. Earl, R. Eutsey, A. Ahmed, G.D. Ehrlich, C.M. Artlett, M. Whitfield, and E.P. Blankenhorn. 2015. "The Tsk2/+ fibrotic phenotype is due to a gain-of-function mutation in the PIIINP segment of the Col3a1 gene." J Invest Dermatol. Mar;135(3):718-27.
Long, K.B., C.M. Artlett and E.P. Blankenhorn. 2014. "Tight Skin 2 Mice exhibit a novel time line of events leading to increased extracellular matrix deposition and dermal fibrosis." Matrix Biol. Sep;38:91-100.
Long, K.B., C.M. Burgwin, R.B. Huneke, C.M. Artlett and E.P. Blankenhorn. 2014. "Tight Skin 2 mice exhibit delayed wound healing caused by increased elastic fibers in fibrotic skin." Adv Wound Care (New Rochelle). Sep 1;3(9):573-581.
Review Articles, peer reviewed (Mansfield University Students indicated with *):
Long, K.B., R.M. Young, A.C. Boesteanu, M.M. Davis, J.J. Melenhorst, S.F. Lacey, D.A. DeGaramo*, B.L. Levine, J.A. Fraietta. 2018. "CAR T cell therary of non-hematopoietic malignancies - detours on the road to clinical success." Frontiers in Immunology. Dec 3;9:2740. doi: 10.3389/fimmu.201802740.
Long, K.B., A.I. Collier*, and G.L. Beatty. 2017. "Macrophages: key orchestrators of a tumor microenvironment defined by therapeutic resistance." Molecular Immunology. doi: 10.1016/j.molimm.2017.23.003. [Epub ahead of print].
Beatty, G.L., Y. Li, and K.B. Long. 2017. "Cancer immunotherapy: activating innate and adaptive immunity through CD40 agonists." Expert Rev. Anticancer Ther. Feb; 17(2): 175-186.
Long, K.B. and G.L. Beatty. 2013. "Harnessing the antitumor potential of macrophages for cancer immunotherapy." Oncoimmunology. Dec 1;2(12): e26860.
Dissertation:
Long, K.B. 2012. "Characterizing the Tight Skin 2 mouse model of systemic sclerosis: before, during and after fibrotic disease." Submitted in fulfillment of the requirements for the Degree of Doctor of Philosophy from Drexel University College of Medicine.
Expertise
Cell/Molecular Biology
Cancer Biology
Genetics
Tissue Culture
Histology
Immunology