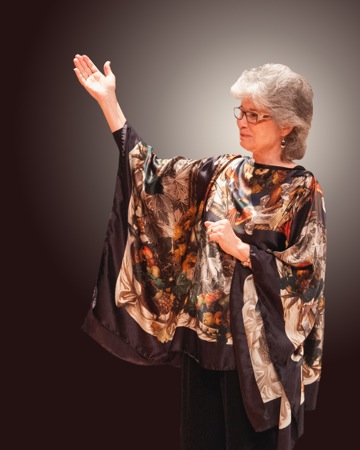 Dr Peggy Dettwiler
Director of Choral Activities
Music
Email
Office Address
105 Butler Center
Mansfield University Campus
Curriculum Vitae
Educational Background
DMA-Conducting Eastman School-Rochester, NY
MM--Choral Conducting University of Texas-San Antonio
MM--Music Education University of Wisconsin-Madison
BM--Voice Performance University of Wisconsin-Madison
BS--Music Education University of Wisconsin-Platteville
About Me
Peggy Dettwiler is Professor of Music and Director of Choral Activities at Mansfield University in Mansfield, Pennsylvania, where she conducts the Concert Choir, Festival Chorus, and Chamber Singers, and teaches choral conducting and methods. Before coming to Mansfield, she was a graduate assistant conductor to Donald Neuen at the Eastman School of Music, where she received a Doctor of Musical Arts Degree in Conducting. She also has a Master of Music Degree in Choral Conducting from the University of Texas at San Antonio and a Master of Music Degree in Music Education from the University of Wisconsin in Madison. Dr. Dettwiler is past president of the Pennsylvania Chapter of the ACDA and is currently serving as the President-Elect for the Eastern Division of the American Choral Directors Association.
Dr. Dettwiler has been a guest conductor and lecturer throughout the United States, working with singers of all ages from university, public school, church, to community choruses. Prior to coming to Mansfield in 1990, she was Director of Choral Activities at St. Mary's University in San Antonio, Texas, and Choral Director at Mt. Horeb High School in Mt. Horeb, Wisconsin. She has developed two pedagogical DVDs entitled, "Developing a Choral Color Palette" and "Sing in Style," and has given these presentations at numerous ACDA (American Choral Directors Association) and NAfME (National Association for Music Education) Conventions. Dr. Dettwiler received the 2010 Elaine Brown Award for Choral Excellence from the Pennsylvania Chapter of the American Choral Directors Association and was awarded 2nd place both in 2011 and 2013 for The American Prize for Choral Conductors. She made her conducting debut in Carnegie Hall in January of 2014 and presented an interest session at the World Choral Symposium in Seoul, Korea, in August of 2014. Dettwiler received the Presidential Coin for Excellence from General Francis Hendricks, President of Mansfield University and was designated "2015 Honored Artist of the American Prize." In 2016, she served on the jury for the World Choir Games in Sochi, Russia, and was one of ten conductors from seven countries, who participated in the course, CONDUCTING 21C: Musical Leadership for a New Century, held in Stockholm, Sweden. In January of 2017, Dettwiler served as Artistic Director for the concert, "Of War, Peace, and the Power of Music," held in Carnegie Hall and sponsored by Performing Arts Educators.
The Mansfield University Concert Choir, which she has conducted for twenty-seven years, has been invited for twenty consecutive years to perform at state, regional, national, or international choral conventions. In 2008, the Concert Choir won the World Championship in the Gospel & Spiritual Category at the World Choir Games in Graz, Austria. In 2011, the Concert Choir won first place and two second-place prizes at the International Eisteddfod in Llangollen, Wales, and was awarded the 2011 American Prize in Choral Performance for the College/University Division. In 2012, the Concert Choir won three gold medals at the World Choir Games in Cincinnati, Ohio, including second place in the Mixed Youth Choir Category. In 2014, the Choir gave their debut performance in Carnegie Hall as a part of the Performing Arts Educators 8th-Annual Invitational, and received three gold medals, including 2nd and 3rd place awards at the 2014 World Choir Games in Riga, Latvia. The Concert Choir has performed in sixteen countries during their seven European Tours.
Expertise
Choral Conductor and Educator